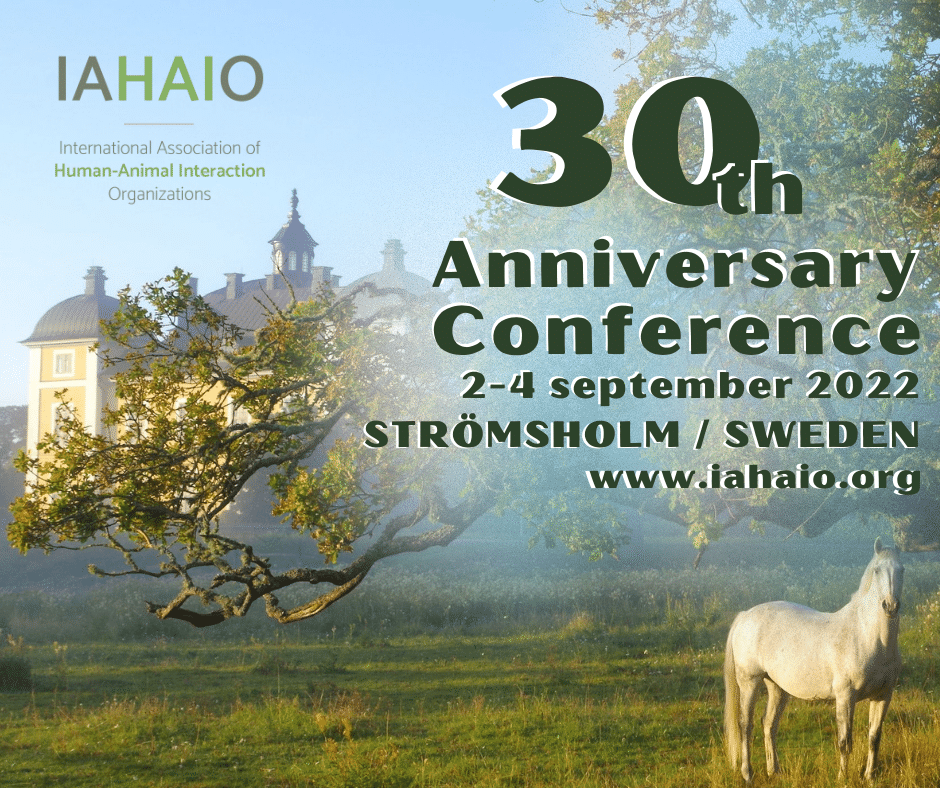 IAHAIO's 30th anniversary conference will take place in Stromsholm, Sweden 2-4 September 2022. The theme is 'Changing Perspectives on the human-animal relationship'
This is a wonderful opportunity to showcase current research and practice in human-animal interactions and animal-assisted interventions, looking at how ideas and practices have evolved and looking to how the future may be shaped.
We invite abstract submissions from researchers and practitioners for oral and digital poster presentations.
Closing date for Abstracts is 30th May 2022.
Applicants will be notified of outcomes by 17th June 2022
For further details about the conference, click here.
To submit an abstract, click here.