Upcoming Events 2019
EDUCATIONAL PROGRAM ANNOUNCEMENT IN CO-OPERATION WITH DEUTSCHES KURATORIUM FÜR THERAPEUTISCHES REITEN E.V. (DKTHR) UNDER THE AUSPICES OF HEF
Therapeutic Riding Association of Greece (T.R.A.G.) announces series of seminars for the certification: «Specialist for psycho-educational therapy with horses» «Deutsches Kuratorium für Therapeutisches Reiten e.V. (DKThR)».
Ending the educational program successfully, you'll be given a certificate also signed by the German Association for Therapeutic Riding. The instructors will be from Germany and Greece, yet the main instructor will be the internationally known clinical paedagogist/FN Germany vaulting/riding instructor Marietta Schulz. There also teaching distinguished, in the field of therapeutic horse riding, speakers such us Henrike Struck (German Kuratorium) and Maria Liapi who is in charge of T.R.A.G's therapeutic program.
The educational program consists of three 5-days seminars (1st part: 20-24 April 2019, 2nd part: October 2019, 3rd part: Spring 2020). The program addresses to psychologists, psychiatrists, teachers, special education teachers, occupational therapists, social workers, nurses and in general every profession in the area of health and/or education.
Preconditions: Knowledge on horse grooming, lunging and riding.
To secure a position, register until 20th of January 2019.
For any further information or question you can contact with TRAG from 9:30-17:30 via telephone (0030 210 7488566) or via e-mail: triding@otenet.gr.
INAS – Para Dressage for Intellectually Impaired Riders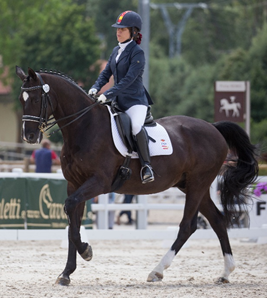 Photo: Winner of the 2. INAS Para Equestrian Video Competition, Sonja Villalba from Spain on Donauzauber
The winner of the Russian Open 2018 is Ekatarina Kirienkova.
Northern Lights Therapeutic Riding Association
is pleased to announce a
Para-Dressage Training Camp
With
EC Para-Dressage High Performance Technical Leader, Clive Milkins,
A once in a life time chance for northern Ontario!
 What: Para-Dressage Training Camp
When: September 2019 (TBD)
 Where: Equistay Farm, 68 Conc. 1, Val Rita, ON P0L 2G0
 Who: The training camp is open to all athletes, coaches, parents, judges and other officials.
Fundación Para la Promoción del Deporte Ecuestre made public the call for Infanta Doña Elena Therapeutic Riding Awards for the Hispanic American Community 2019.
This important Award is intended to highlight and aknowledge the work of individuals, institutions or groups that conduct, organice or promote in any way therapeutic riding activities in any of the Hispanic American countries.
Application Deadline: July 31st 2019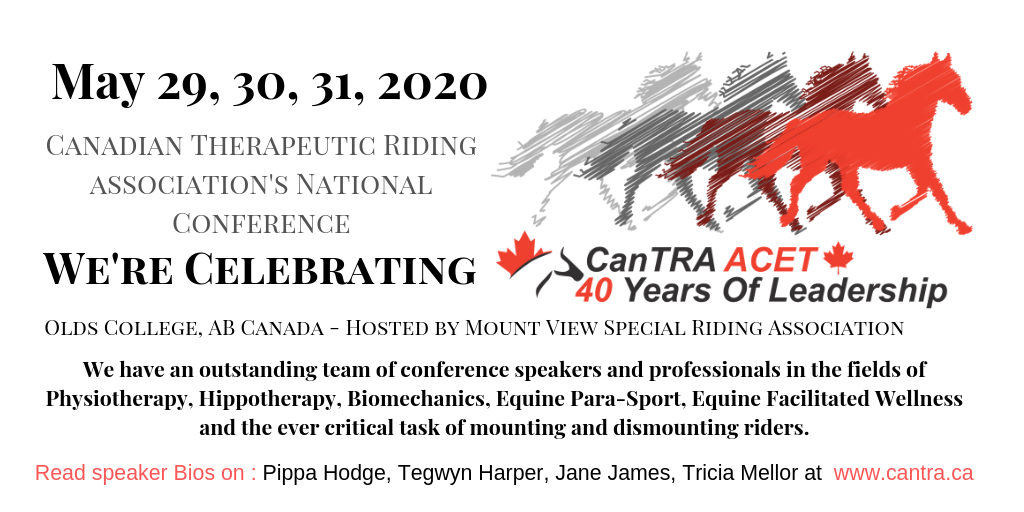 3rd International Equine Welfare and Wellbeing Conference
1-2 Nov 2019, Barcelona, Spain
Call for abstracts
International renowned experts and scientist have confirmed their assistance to the conference as speakers, but we would like to hear from anyone working within the area of this year's theme. Time allocated to talks at the conference will be 10-15 minutes, which includes time for questions.
Conference theme:
"A dimension to discover"
The idea behind the conference is to talk in positive terms of what we can do to improve wellbeing and motivation in horses.
If we focus on equine welfare from the perspective of the quality of life that the individual perceives, it is necessary to understand and explore the level of sentience, cognition, intrinsical motivation and autonomy that equines have or are capable of developing in optimal conditions.
Abstracts must be submitted to: info@proyectocaballo.org
IMPORTANT DATES
Start of Abstract Submission: 30 March 2019
Deadline for submission of abstracts: 15 August 2019
Decisions on abstracts will be notified by: 15 September 2019
Online registration opens (compulsory): 15 January 2019
Conference opens: 1 Nov 2019
Conference closes: 2 Nov 2019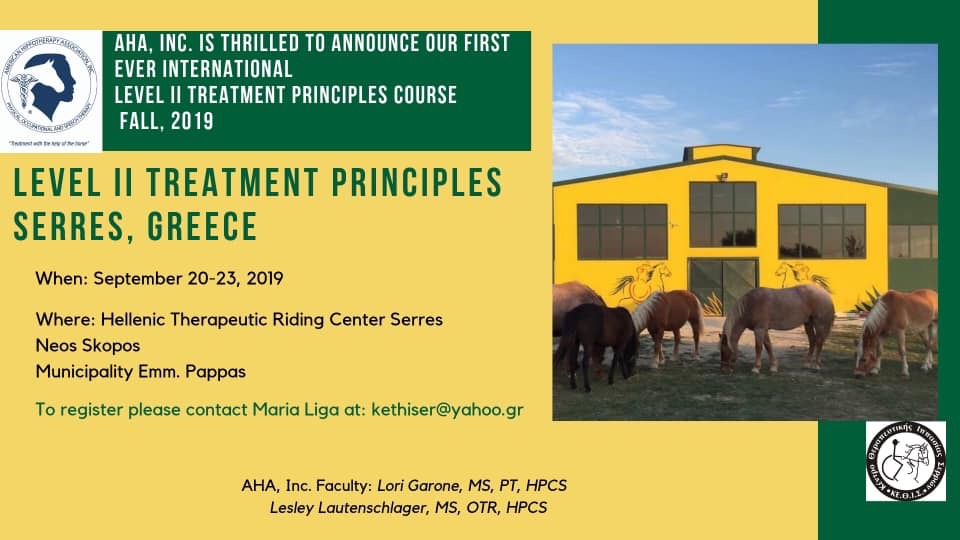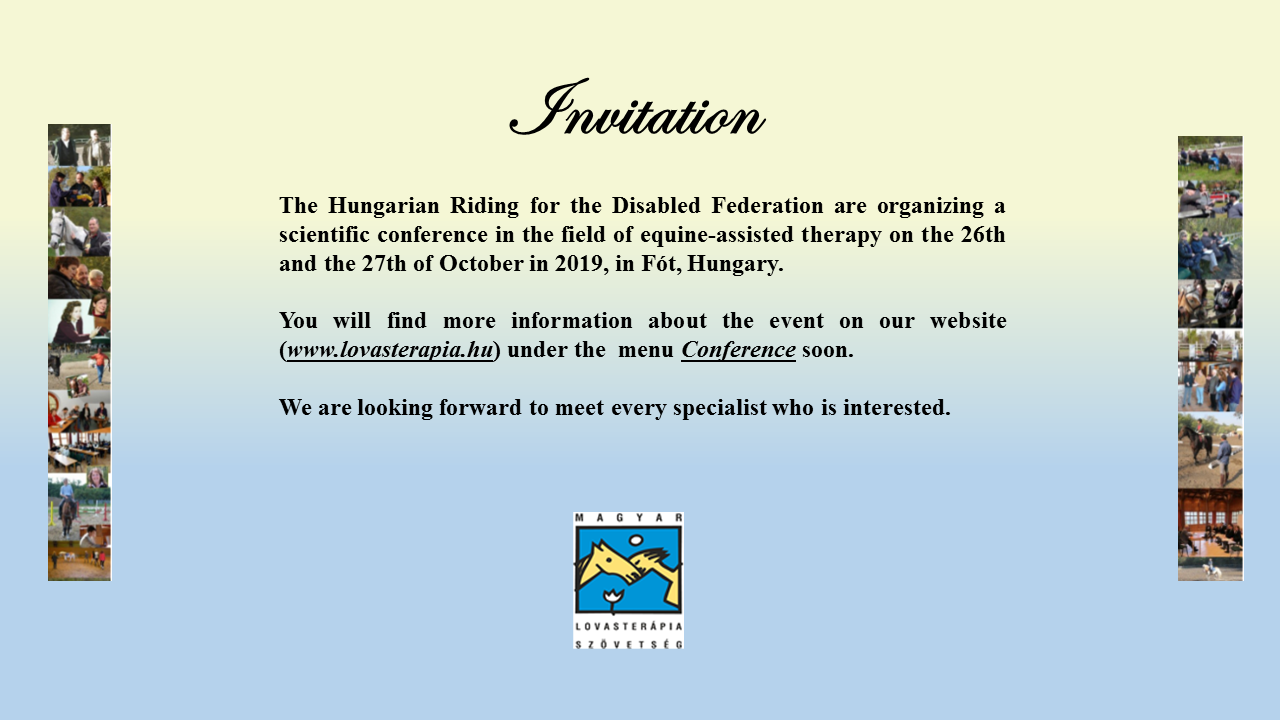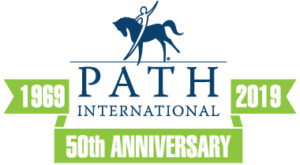 2019 PATH Intl. Conference and Annual Meeting  in beautiful Denver, Colorado
November at 8-10 the Westin Westminster
Celebrate 50 years of ensuring excellence and changing lives through equine-assisted activities and therapies at the
This beloved, annual education event attracts attendees from around the globe and features world-class subject matter experts presenting on relevant topics to industry professionals including instructors, administrators, program directors and others. Enjoy networking opportunities and anniversary celebrations!
Register early and save!
Are you a HETI member who has an event coming up?
Send us on the details and we will happily include it on our international events page.
Contact: office@hetifederation.org