Upcoming Events 2019
EDUCATIONAL PROGRAM ANNOUNCEMENT IN CO-OPERATION WITH DEUTSCHES KURATORIUM FÜR THERAPEUTISCHES REITEN E.V. (DKTHR) UNDER THE AUSPICES OF HEF
Therapeutic Riding Association of Greece (T.R.A.G.) announces series of seminars for the certification: «Specialist for psycho-educational therapy with horses» «Deutsches Kuratorium für Therapeutisches Reiten e.V. (DKThR)».
Ending the educational program successfully, you'll be given a certificate also signed by the German Association for Therapeutic Riding. The instructors will be from Germany and Greece, yet the main instructor will be the internationally known clinical paedagogist/FN Germany vaulting/riding instructor Marietta Schulz. There also teaching distinguished, in the field of therapeutic horse riding, speakers such us Henrike Struck (German Kuratorium) and Maria Liapi who is in charge of T.R.A.G's therapeutic program.
The educational program consists of three 5-days seminars (1st part: 20-24 April 2019, 2nd part: October 2019, 3rd part: Spring 2020). The program addresses to psychologists, psychiatrists, teachers, special education teachers, occupational therapists, social workers, nurses and in general every profession in the area of health and/or education.
Preconditions: Knowledge on horse grooming, lunging and riding.
To secure a position, register until 20th of January 2019.
For any further information or question you can contact with TRAG from 9:30-17:30 via telephone (0030 210 7488566) or via e-mail: triding@otenet.gr.
American Hippotherapy Association – 
7th International Biennial Conference
'On the Right Track'
March 21st – 23rd 2019
Lexington, Kentucky
Keynote speakers include  will be Mike Studer. Mr. Studer has presented courses and published articles on neurologic and geriatric rehabilitation since 1995 and has authored and co-authored over 25 articles on topics of neurology and geriatrics, as well as several book chapters on stroke, PD, and preventative care as well.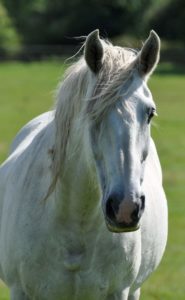 European Hippotherapy Associations Network Meeting
5th to 7th April  2019
 Sdružení Sraz EAAT training centre,Prague 
For physical or occupational therapist or physcians practising hippotherapy in Europe. 
Program Aims:
To unify the approach in the recognition process of hippotherapy at European level.'
Sharing and supporting research.
To unify the definition of hippotherapy and terminology and educational demands
Websites.
Regular annual meetings.
Dr Beth Macauley (USA) will also be hosting a pre-meeting workshop connecting speech therapy and hippotherapy. Registration is needed, places are limited.
Fundación Para la Promoción del Deporte Ecuestre made public the call for Infanta Doña Elena Therapeutic Riding Awards for the Hispanic American Community 2019.
This important Award is intended to highlight and aknowledge the work of individuals, institutions or groups that conduct, organice or promote in any way therapeutic riding activities in any of the Hispanic American countries.
Application Deadline: July 31st 2019