Join us for HETI Educational Webinars

exploring ways to enhance and practice

Equine Assisted Services
ENRICHING CONNECTION WITH OUR EQUINE PARTNERS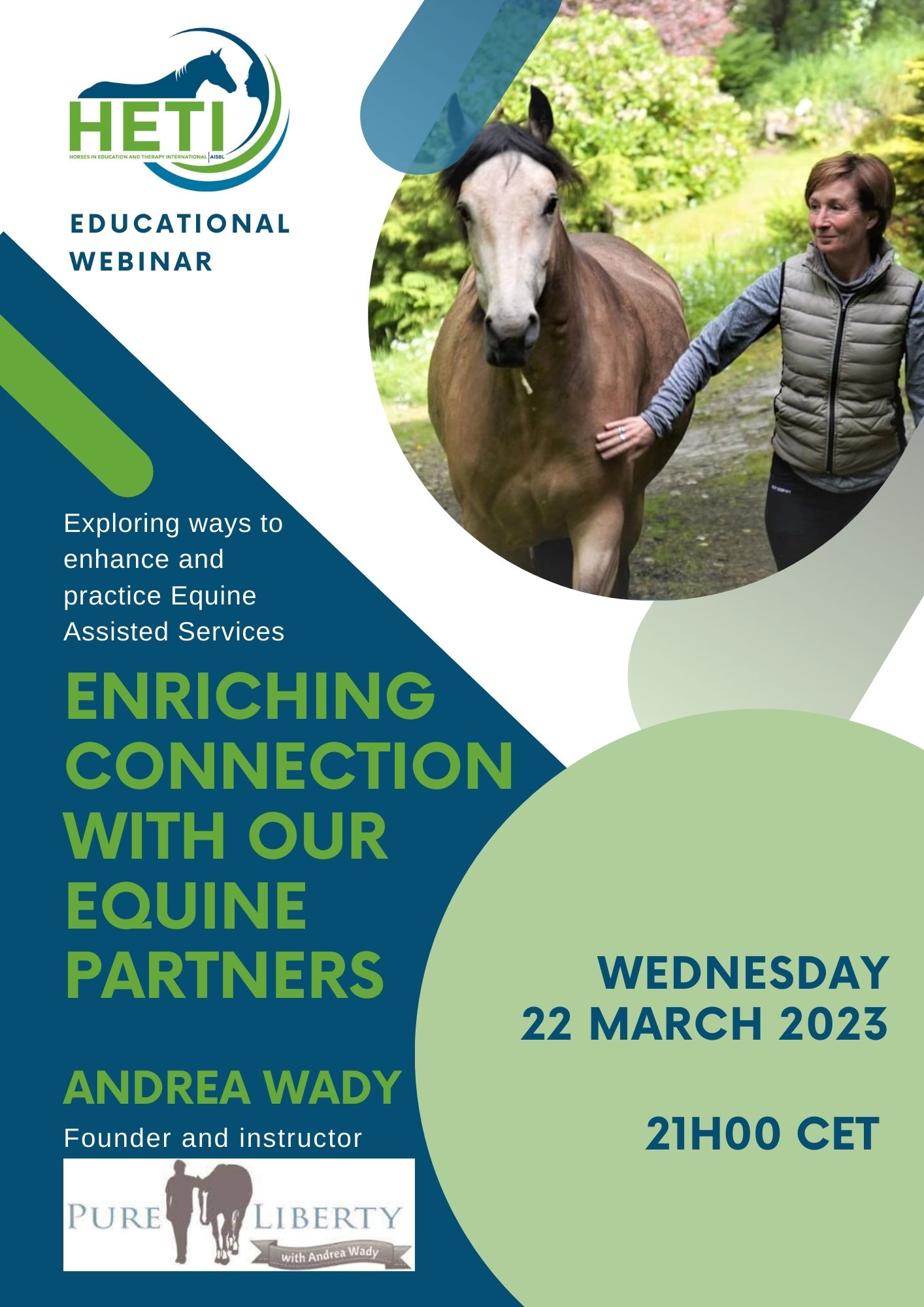 The webinar recordind is available
for HETI members only.
What was our webinar be about?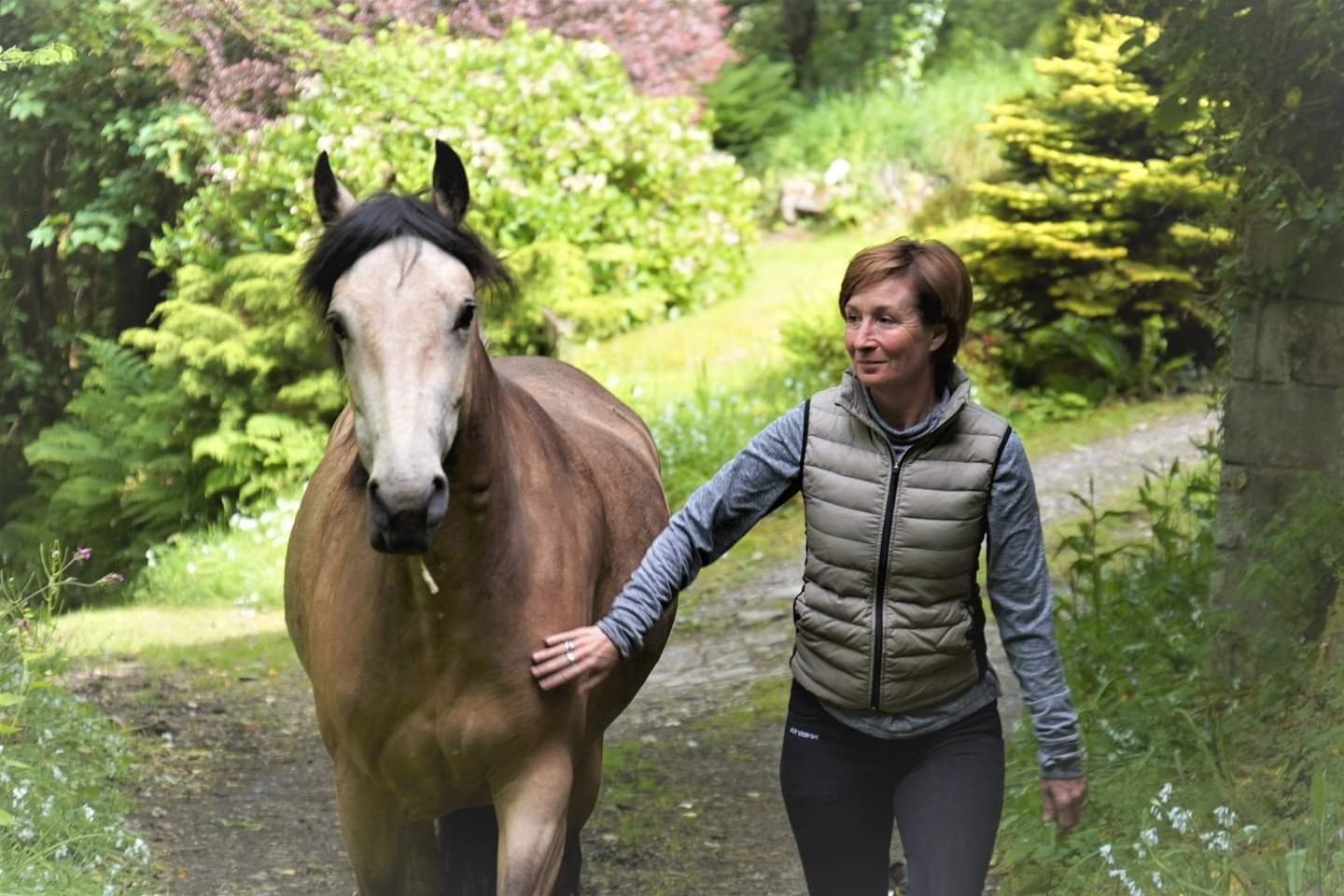 Founder & Instructor of PURE LIBERTY
Andrea has been on a journey with horses for the last 45 years. From a junior show jumper who wanted to win at all costs, to a lost and confused trainer driven by dominance and the need to succeed.
Moving to Costa Rica from the UK 18 years ago, Andrea's journey took a turn down a path to find a way to connect with horses without coercion or make. For well over a decade she studied with some of the world's leading liberty trainers in her quest for a true connection.
This journey ultimately led to the birth of Pure Liberty, the filming of the Taming Wild Pura Vida with Elsa Sinclair, and her new book Crossing bridges. Andrea is passionate about helping horses and humans have a true friendship.
Signup for updates about our webinars