Join us for HETI Educational Webinars

exploring ways to enhance and practice

Equine Assisted Services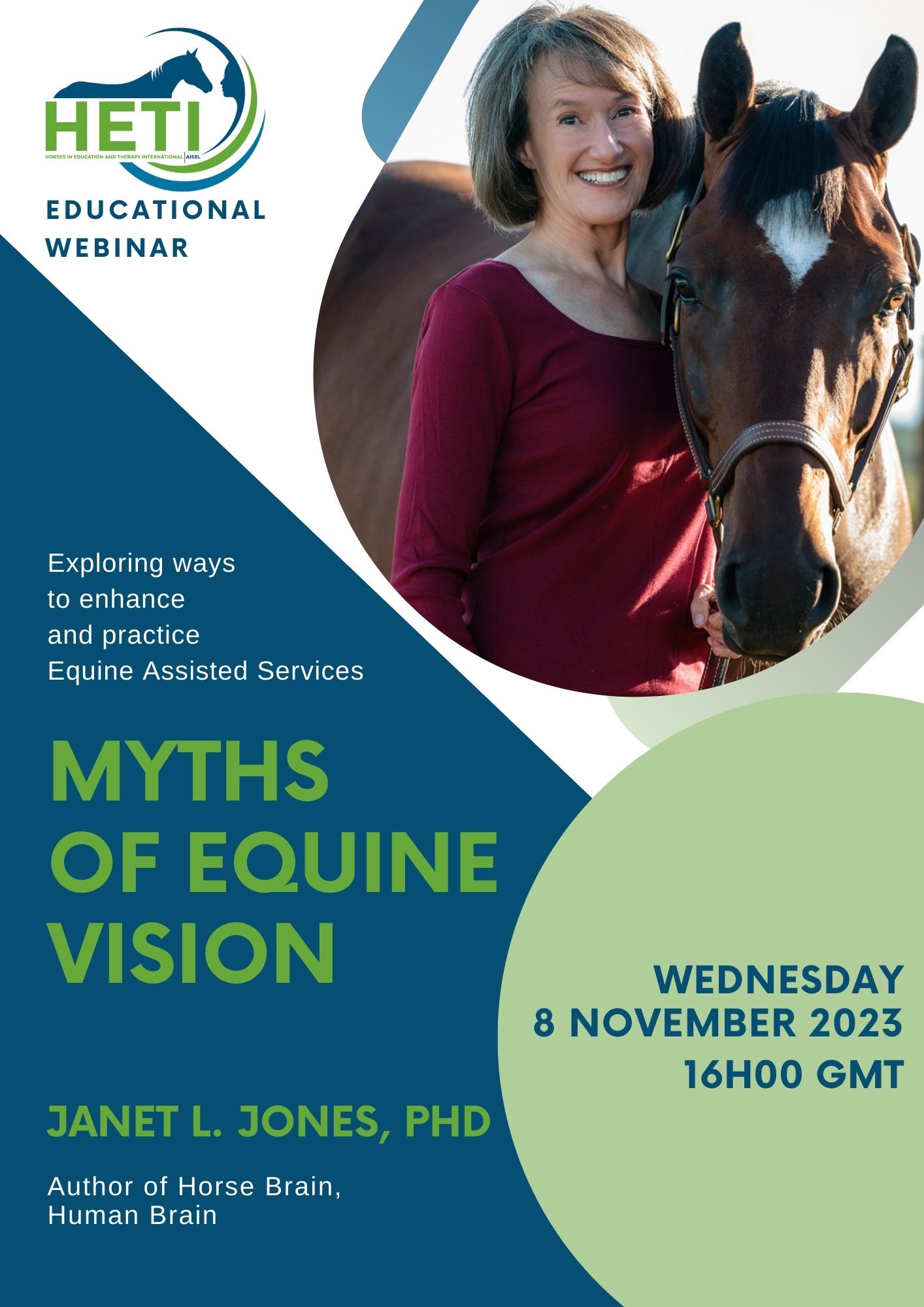 What will our webinar be about?
Myths of Equine Vision – Horses can see in the dark, calculate distance with ease, see what's right in front of them, and perceive visual detail, right?
Well, not so much. Horses and humans have very different views of the world, and these differences affect the way each brain manages common tasks.
How the two of you see an approaching jump, negotiate darkness, shy away from risky sights, and detect rapid motion—all this and more is discussed with respect to the horse-and-human team.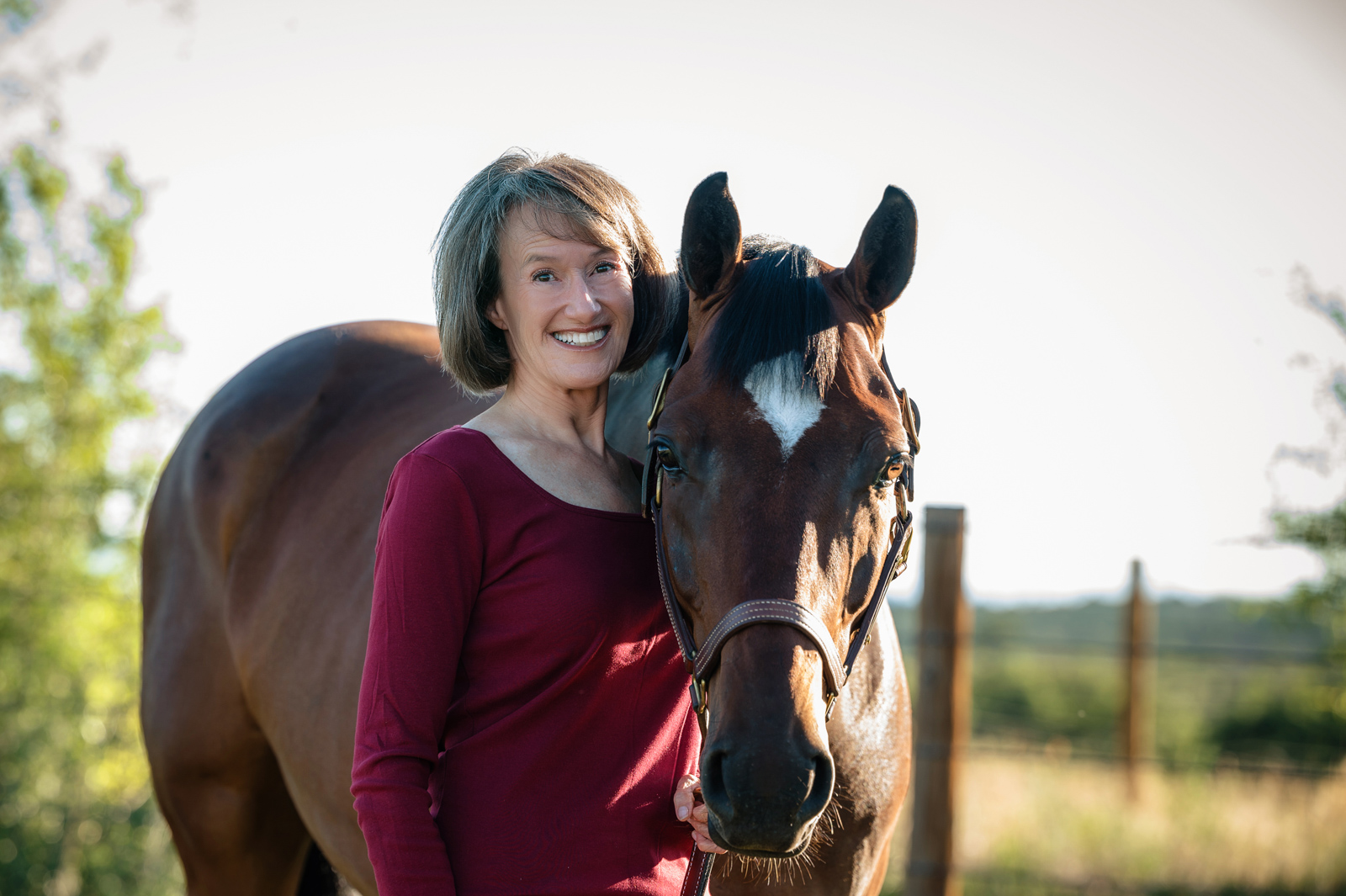 Dr Janet L. Jones applies brain science to the training of horses and riders. She earned her Ph.D. from the University of California at Los Angeles and taught the neuroscience of perception, language, memory, and thought for 23 years.
Janet trained horses at a large stable early in her career and later ran a successful horse training business of her own. She has schooled hundreds of green or difficult horses, rides many breeds and disciplines, and has competed in hunter, jumper, halter, western pleasure, and reining.
Her 2020 book Horse Brain, Human Brain is being translated into eight languages, available in print, electronic, and audiobook form. It won Japan's Equine Culture Award in 2021, the only time an American book was given that prize since Laura Hillenbrand won for Seabiscuit.
Register for our webinar
with
Dr Janet L. Jones
Signup for updates about our webinars