Join us for HETI Educational Webinars

exploring ways to enhance and practice

Equine Assisted Services
The horse's movement
and how
it influences the rider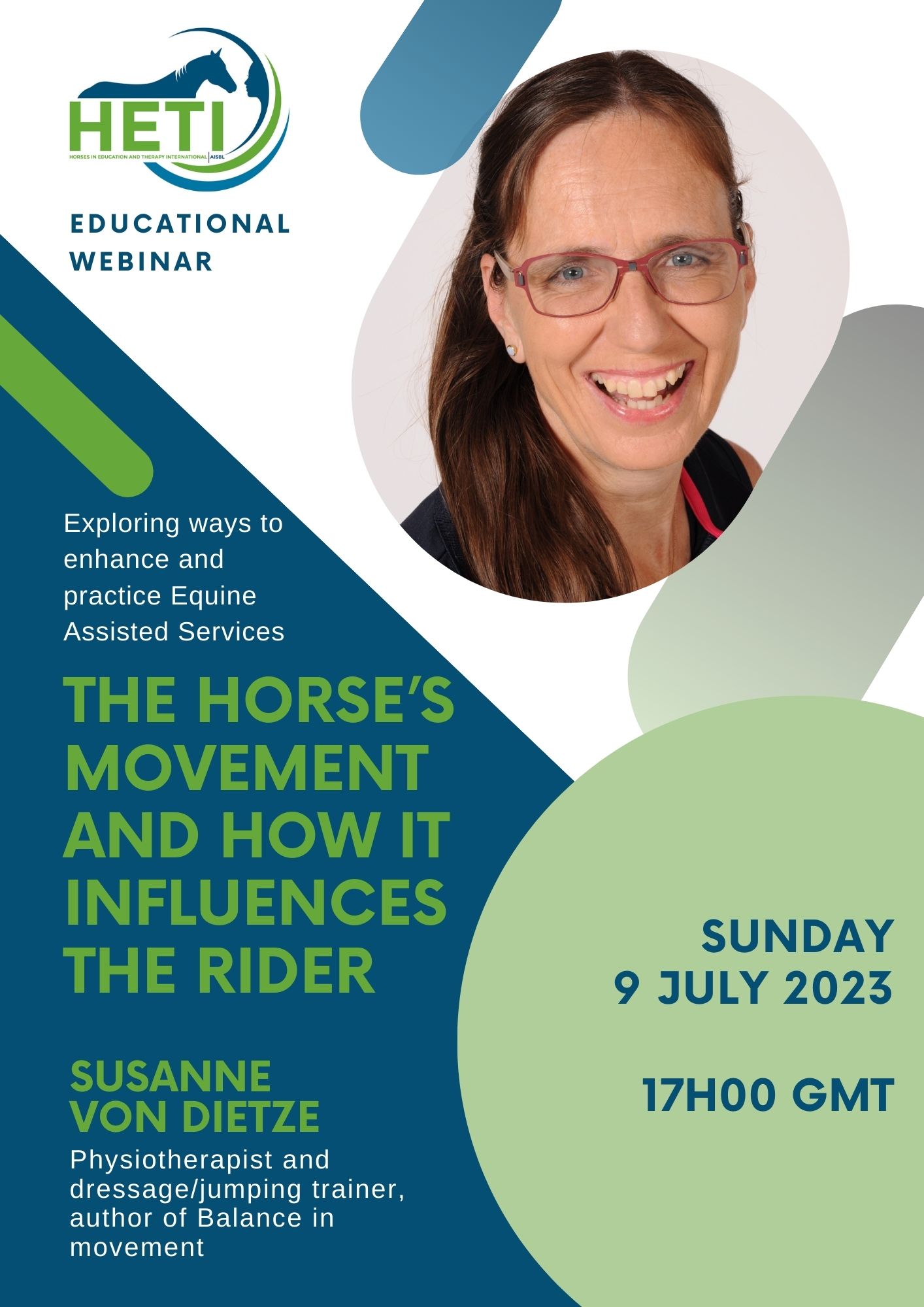 The webinar recordind is available
for HETI members only.
What was our webinar about?
The horse's gaits create a specific three-dimensional movement that gets transferred to the rider. Each gait has its characteristic patterns and challenges. The similarity to the human walking pattern stimulates the neuromuscular system and makes this a highly therapeutic and beneficial treatment. In this presentation, I will analyse the horse's gaits using the principles of rhythm, balance and suppleness – and give a more profound understanding of the connection of this movement to the rider and how this can be used for the health benefits of both horse and rider!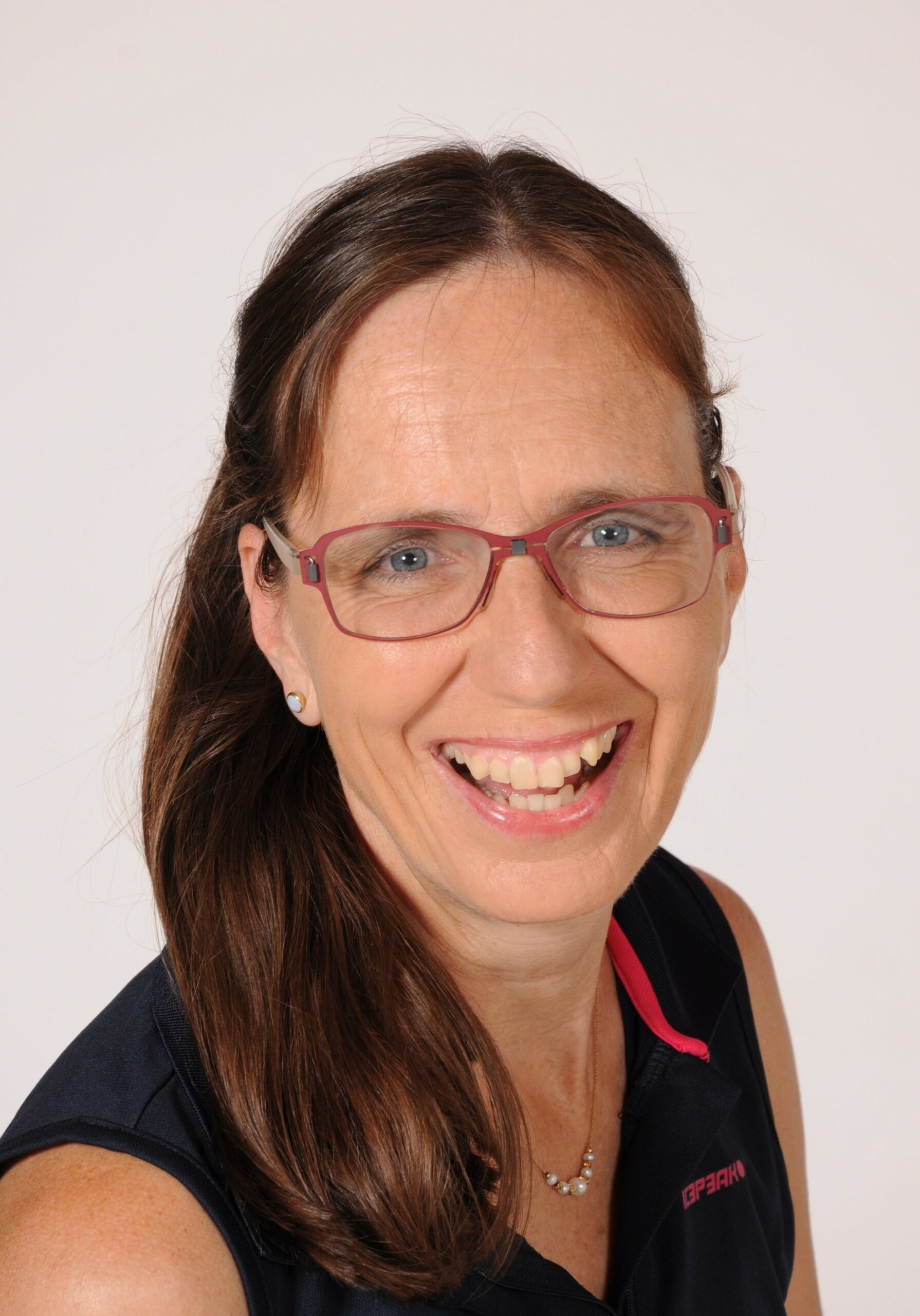 Susanne von Dietze grew up with horses firmly ingrained in family life. She says she was raised more in the stable than in the house. Her father was an ex-cavalry officer (who rode nearly every day until the age of 91), and her mother was a riding instructor, a teacher for sport and a physiotherapist with a background in sidesaddle. Together Susanne's parents worked to build the German Riding for the Disabled Federation.
Susanne trained and worked as a "Bereiter" in Germany for dressage and show jumping while simultaneously working as a physiotherapist in a private clinic. Her focus was back pain and spinal injury. This combination of interests and abilities eventually led to her unique perspective and ways of teaching riding—for riders of all ages, disciplines and levels – from the very basics up to the Grand Prix. Her exceptional knowledge of the rider's physiology combined with her classical training led Susanne to write and publish the books and DVDs: Balance in Movement and Horse and Rider Back to Back. Her clinic column in Dressage Today/Practical Horseman is a well-known and often recited page over many years.
Susanne has competed at the top levels of international dressage. (Susanne was a national champion (Israel) several times and successfully represented Israel in the FEI Challenge tour). Besides physiotherapy, Susanne is a Trainer in the Gyrotonic and Gyrokinesis Method and has been teaching these classes to riders. In the last two years of the pandemic, she shared this knowledge through Zoom. The "journey through the body" offers theory and practice to improve the rider's seat.
Susanne is now returning to regularly teach seminars and clinics in Germany, Scandinavia, the United States, Japan, Finland, Hungary, and Australia, among others. She lives in Israel with her husband and three children.
Signup for updates about our webinars