4th Equine Welfare Congress
Speakers and topics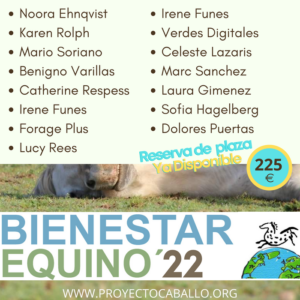 Sustainable equine ownership
Work less and live more, 1001 ways to have horses, for a better planet!
We know that being responsible for an equine entails a lot of effort and expense. That is why we have invited experts in land management, design of grazing and feeding systems to help you generate more sustainable alternatives with the environment.
Equine and human relations
Happy trinomials, do something visibly better!
We know how important it is to find the right formula that combines training and activities that guarantee the well-being and motivation of the horse and yourself.
Advertising and marketing
More impact and more profitability.
Create a consistent image for your services.
Since we are convinced that you have a lot of potential and we want you to be able to reach more people, we have looked for the best advertising and marketing specialists in the equestrian and eco sector that will help you create an effective advertising campaign.
Equine behavior and descriptors
Welfare as a mark of quality, make horses and people recognize the value of your services.
Knowing more about equine welfare descriptors will help you ensure consistency between what you want to convey and what is really happening with the horses. In this way you can explain it to people so that they value your good work