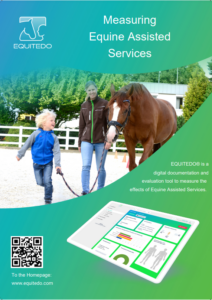 It's time! The english and spanish EQUITEDO® App for measuring equine assisted services is ready for practice!
EQUITEDO® is short for "Equi- Therapy- Documentation". An app for documentation and automatic evaluation of therapy effects according to WHO standards.
The app is freely available and we welcome feedback and suggestions.  We are also looking for study sites for our English validation study of the research tool.
Visit our homepage and get in touch here www.equitedo.com