The Association of Equine facilitated therapies in Finland (SRT)
is a target group for professionals working in the rehabilitation field having education in facilitating therapy with the horse. The association is registered in Finnish Patent and registration office 6.11.2000 and the use of the title " Ratsastusterapeutti-SRT® " is secured in patent registry for those who have completed the education. The association runs in a voluntary basis having president and 12 members in the executive committee. Finland has 200 educated therapists in EFI (Equine Facilitated Interventions) and from those over half belong to the association benefitting professionally. The SRT association acts to be a contact between governmental offices and its members and brings expertize to the EFI education in Finland.
What are the activities and experience of the organisation in the areas relevant for this project?
The key persons of this project have been teachers in Finnish EFI education since 1992 collaborating and negotiating the education as part of the vocational education system in Equine College Hevosopisto in Ypäjä Finland. Since the beginning SRT has had a "Course Leader" in Equine college payroll and now we also have an education designer. We are used to sharing expertise internationally lecturing and having representatives in international triennial congresses in EFI. The association is responsible of EFI expertise in the education. The education has been audited by ministry of education in Equine college Ypäjä with good remarks.

Festina Lente
was set up in 1988 to provide equestrian and horticultural vocational training to young school leavers with an intellectual disability. Based in the Spruce Lodge Equestrian Center in Kilternan, the programme operated with 6 staff and 10 students. In 1996, the organisation relocated to Old Connaught Avenue, Bray, through the support of EU Horizon funding with the intention to provide employment to people with a disability through a social enterprise model. The two additional programmes including the development of an Inner City Farm concept and a Riding School. At this point, staff numbers increased to 12 and student numbers increased to 16. Between 2001 and the present day, there has been considerable expansion of the services.Today, Festina Lente:
employs just under 60 staff
provides equine assisted activities to just 450 people each week
provides an environment for social and therapeutic horticulture to an average of 200 people each week
works with between 40 and 50 volunteers each week
provides accredited learning in Therapeutic Riding Coaching and Equine Assisted Learning to 25adults each year
What are the activities and experiences of the organization in the area relevant for this project?
Festina Lente is Irelands leading organisation in relation to the delivery and a wide range of equine assisted activities (EFI) and the sole provider of Quality in Qualifications Ireland (QQI) certified training for those wishing to train as Therapeutic Riding Coaches and those wishing to train at Equine Assisted Learning Facilitators. QQI certified programme are certified internationally.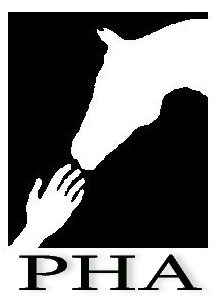 The Polish Hippotherapeutical Association (PHA)
originated in 1992 in Cracow. Among its founders there were medicine doctors, rehabilitation specialists, psychologists, pedagogues, horse riding instructors and horse breeders, that is all who understood that developing hippotherapy was one of the solutions for diseased and disabled people. Now the organization consists 368 members and three regionalunits.The mission of Polish Hippotherapeutic Association is "to support and and popularize hippotherapy as a goal oriented therapeutic activity aimed at better human functioning in physical, emotional, cognitive and/or social sphere;
to improve and unify the knowledge and skills of hippotherapists;to ensure its members the access to professional literature and information about the hippotherapydevelopment in Poland and abroad.
What are the activities and experience of the organisation in the areas relevant for this project?
PHA runs courses for hippotherapists. The classes are conducted by academic lecturers from medical, pedagogical and agricultural universities. The experts in this field talk about different aspects of hippotherapy. They all have at least five years of hippotherapy expirience and their own hippotherapeutic practice.

Lapo Association
was founded in Florence in 1993. It is composed by Professionals, Organisations and Therapeutic Riding (TR) Centres of the Italian territory. Some of these TR Centres are accredited by the University for Education and Training in Therapeutic Riding (TR) (University Master in TR)
Main Activities
1)Education and Training, in collaboration with the Chair of Child Neuropsychiatry and the Neuroscience Department, Faculty of Medicine and Surgery, University of Florence.
Scientific Activity:
Promote and contribute to the study, research scientific experimentation on TR in collaboration with the Chair of Child Neuropsychiatry, Faculty of Medicine and Surgery, Universityof Florence.
What are the activities and experience of the organisation in the areas relevant for this project?
The key activities and experience of association Lapo are focused on their long experience of education. Prof. Anna Pasquinelli has been involved with the development of the organization from the beginning as well as developing education and leading research in the field.Lapo also bring with them an abundance of knowledge in publishing findings, research as well as a manual in Therapeutic Riding soon to be published in English.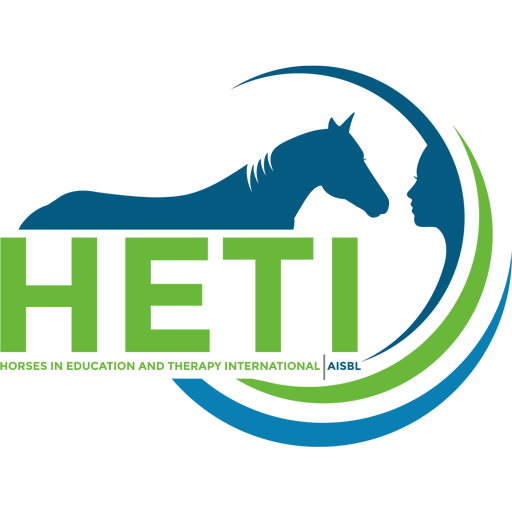 The Federation of Horses in Education and Therapy International AISBL (HETI)
members in over 45 countries worldwide, 30 of which are European.
A not-for-profit organization established in 1974. HETI's mission is to facilitate the worldwide collaboration between organizations and individuals whose objectives are philanthropic, scientific and educational in the field of equine assisted activities and therapies (here as EFI). HETI have held 16 International Triennial Scientific and Educational Congresses and has an annual peer-reviewed journal 'The Scientific and Educational Journal of Therapeutic Riding' (SEJThR) with an archive containing over 20 years of publications. HETI is best placed to be involved in this project as it currently represents over 45 Federation members worldwide as a result information generated from this project can be shared and disseminated to a large number of stakeholders. HETI will hold its 17th International Congress inSeoul,South Korea in June 2021. This provides a valuable platform to disseminate the results of the completed project. HETI has experience running large International meetings remotely.